Previous (Page 1)
Current (Page 2)
Next (Page 3)
cGMP/Regulatory Compliance and Quality Effectiveness Assessment and Remediation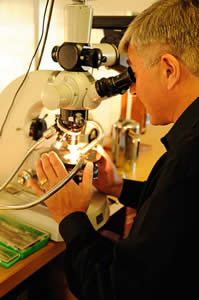 For organizations that are planning to market products in the US and Europe, we can help in the regulatory compliance strategy preparation. We are highly effective in assessing manufacturing and testing sites for FDA compliance, and, unlike most corporate GMP auditors, we can quickly identify the "show stopper" issues and propose strategies for closingcompliance gaps in a pragmatic way that supports quality improvement within the business.
FDA Inspection Preparation and Follow-up
Collectively, we have participated in, prepared for, and led more than 50 FDA inspections. We've encountered a broad range of inspectors in a wide variety of situations. We believe that having strong, effective, and transparent systems is only a part of the equation when it comes to preparation for inspection - getting people comfortable to present themselves credibly, and having an entire manufacturing and quality team be able to seamlessly "sell" their organization and operation is critical to success. - No "dog and pony shows" here, but just thorough preparation under simulated "real life" inspection conditions - We can offer strategies how to present critical issues, and can coach participants on personal behaviors and effective communication.
Post Inspection - the inspection isn't over until responses have been prepared and filed, and until they have been accepted by the FDA. We can help assess and understand inspection findings, work with the site to correct issues identified, prepare responses, and if necessary help to continue a dialog with the Agency until all issues are resolved.
Strategic Manufacturing Project Leadership (SAP introduction, EBR, LIMS...)
BAI Partners have extensive experience in leading global system development, validation and deployment efforts. Some recent project examples include:
Regional SAP design and implementation
Design, building and testing of global Electronic Batch Record Systems (EBR), Laboratory Information Management Systems (LIMS) and Data Analysis Tools (DAT)
Design, building and testing of global Regulatory Product Information Systems
Requirements definition (AS IS and TO BE) for global systems to automate the Annual Product Review process
Definition of requirements and technical architect for enterprise wide product information management systems
Design, building and testing of integration middleware (Enterprise Service Bus) to facilitate the flow of product information from multiple enterprise authoritative data sources
Manufacturing Strategy Development
BAI Partners have successfully led various manufacturing strategy development initiatives such as:
Product sourcing strategy and optimization
Manufacturing plant network strategy and optimization
Manufacturing plant rationalization strategy (analysis, methodology and execution)
Global Operations Systems Strategy (MES, LIMS, DAT, ERP, etc)
Manufacturing Excellence vision, strategy and multi-year tactical planning
Enterprise-wide product information management strategy
QA Systems Development and Quality Effectiveness Improvement
When does cGMP stop being added value and start becoming added cost?
Many organizations experience a lop-sided emphasis on cGMP compliance, without the respective overall quality improvement that is expected to accompany following the law. Too often the output ceases to become high quality products and instead becomes just a mountain of useless paper. The key is to balance cGMP compliance with good business practice, and realizing that the two goals are not mutually exclusive.
It is possible to be compliant to the regulations, and to have sleek and pragmatic quality systems that make doing business easier and improve product quality. Let us show you!
Previous (Page 1) Top of Current Page