Back (Page 1)
Previous (Page2)
Current (Page 3)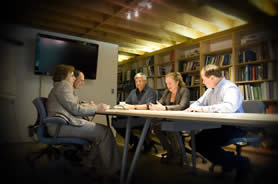 Virtual Manufacturing Support
We provide a full range of quality and manufacturing operations support, including development of manufacturing and sourcing strategy, identification of development and manufacturing partners, due diligence support, technical contract negotiation (development agreements, supply and technical agreements), CMC writing, development of quality programs including quality manuals, building of manufacturing and quality organizations, set-up of quality control laboratories, drafting of guidelines and procedures, audit of suppliers and potential partners, and review of CMC documentation. We can support manufacturing operations in the active ingredient, pharmaceutical dosage form, medical device, nutritional, and diagnostics fields.
Specialty Programs:
Process Analytical Technology (PAT)
BAI Partners are experienced in the development of enterprise-wide PAT Strategies, and speak internationally on the case for PAT development and implementation. We can help you with:

Overall PAT vision
Development of a Business Case and justification for PAT
Description of the AS IS state
Description of the TO BE state
GAP analysis
Development of a roadmap to move from AS IS to the TO BE (CAPEX and OPEX budget needed, organization needed, equipment and skills needed, etc)
Aseptic/Sterile Processing Guidance
With our in-house microbiologist and aseptic processing expert, as well as several partners who have managed quality operations for sterile manufacturing sites world-wide, BAI is uniquely suited to help address a wide variety of issues regarding manufacture, validation, and control of sterile products manufacture. From review of sterile facilities design through design of environmental monitoring and media fill programs, failure investigation, GMP assessment, and equipment qualification and process validation expertise, BAI can fill you sterile processing support needs.
Validation Programs
BAI Partners have extensive experience with all aspects of process and laboratory validation technology including computerized systems and CFR part 11 compliance. BAI will take a team approach in developing the appropriate documentation from Validation Plans and User Requirements to IQ, OQ, PQ protocols. We can also assist you with specialized validation requirements such as:
Stability Chambers and Walk-in Room qualification, Uniformity Testing to assure compliance to ICH Guidelines
Validation of Environmental Parameter Monitoring (temperature, humidity, differential pressure, etc.) or Data Logging Systems
Qualification of Laboratory Glassware Washers
Validation of Manufacturing and Packaging Systems
Visual Inspection Programs and Parenteral Product Assessment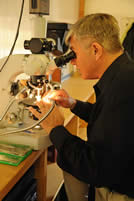 BAI can evaluate existing programs or develop new Visible Particulate Matter/Defect Inspection and Testing programs in parenteral facilities. Our specialty is to assist organizations new to visual inspection in fast tracking the basic inspection program development by providing essential background, training and guidance in a condensed time period. Our evaluations include reviewing/discussing/planning the following:
Visual Inspection Practices/Procedures in Manufacturing
Visual Inspection Practices in QA
Inspection Booth Specifications and Vendor Selection
Visual Inspection Test Standards for Particulates
Visual Inspection Test Standards for Container/Closure Defects
Visual Inspector Training & Qualification in Manufacturing and QA
AQL Sampling Plans
Acceptance Criteria & Referee Strategy
Documentation Requirements (SOPs, etc.)
Component Level Inspection and Preparation
Customer Complaint Monitoring and Feed-Back
Automated System Qualification
Particle Science in Process and Product Quality Troubleshooting
BAI has an experienced Microscopist on staff and can assist facilities with source determination of particulate matter problems or contamination events such as glass occurrences in finished product vials. Other focus areas where we can assist you in controlling particles are:
Establishing a program of monitoring Intrinsic or Extrinsic Particulate Sources relating to products
Systematic Particle Classification/Identification for Product Profiling
Determination of washing, processing or filling equipment particulate contribution to the final product
Assistance in establishing an internal Investigative Microscopy Laboratory

Back (Page 1) Previous (Page2)