Current (Page 1) Next (Page 2) or (Page 3)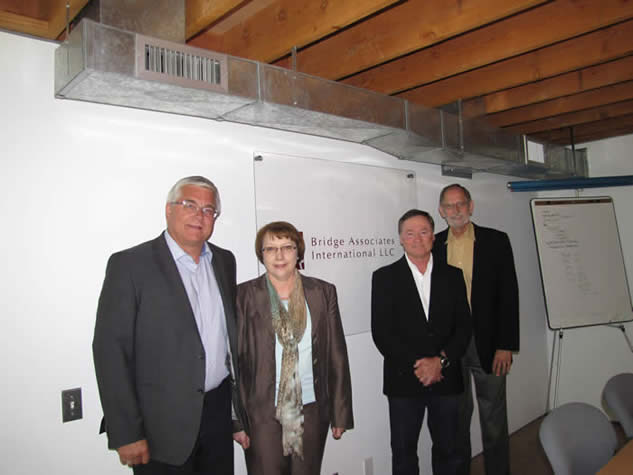 Manufacturing Change Management/ Quality Performance Improvement
What makes changing organizations, systems and processes to improve performance so tricky?

Well - first of all - not every manager is a change agent. The skill set to "run the business" is vastly different from that needed to "change the business". As a matter of fact, skillful and experienced change agents are hard to find. Many steps required to improve the performance of an organization are actually counterintuitive, and only experience can lead companies successfully through these changes. The change process is also difficult because most of the participants cannot see the end state, and are therefore uncertain about different roles, behaviors, and evaluation criteria.
Change is also about disciplined setting of priorities - knowing what to focus on and what can or must wait. Too many change processes fail from over-ambition, or killing the seeds of change by changing too much simultaneously. There needs to be a logical and attainable progression, and the patience and courage to live with some sub-optimal processes while the most important wins are gained.
Finally, change happens ultimately on the shop floor, but begins at the top. Getting senior managers to develop and articulate a clear philosophy, which is detailed to guide decision-making within the organization, is a step that is frequently overlooked. Translating that philosophy into concrete ways of working - or "Rules" is the next step, before any procedures are changed. Even the process of senior managers getting together to discuss and agree on philosophy, and middle managers agreeing on rules are important steps to changing how an organization collectively thinks and acts.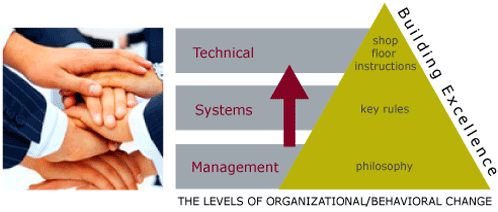 At BAI, we can design together with you a vision of where your organization wants to go - your goal, and can help to plan, step by step, how to get there. We can lead your organization through the change process, help to avoid the pitfalls, and build confidence and credibility that fuels the process. We are the best change agents in the business, and our references speak for themselves.